How to Identify Your Web Hosting Requirements?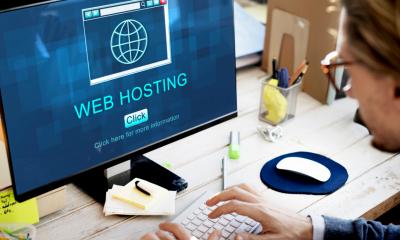 Web hosting is one of the crucial questions when building a website for your brand. Hosting is the place where your website resides on the internet. When you host a website, it gets the deserved visibility throughout the world and readily targets the audience who needs to know about you. But, is it as simple as it looks to find a web host and choose the first hosting provider you find? No, it is not that easy. You have to put a lot of thought before selecting a right and reliable host.
In case you are confused about the whole web hosting scenario, here are some factors to consider before you choose your web host:
1.Type of the hosting service
Before you decide which host to choose, think about the kind of website you want to host and the business you are going to host. Your requirements should dictate the terms for determining your hosting provider. If you have a website that displays your portfolio, you can have the best performance even with Shared Hosting. On the other hand, if you want a full-fledged e-commerce website with superior performance and high traffic handling requirement, you have no choice than going for VPS Hosting or Managed Cloud Hosting or a Dedicated Server Hosting
2. Type of the website
You need to determine the type of website you are hosting before choosing the hosting provider. For example, if you want a customer-centric or a reader-centric website. The hosting requirements for an e-commerce website would be completely different, and that of a blogging or SEO-based website would be completely different.
You can choose a WordPress ready host if you have an up and running blog to host. A Content Management System (CMS) is a must if you are planning to run a blogging website. WordPress is the most powerful and widely used CMS, and hence, you might want to consider such hosting for your blog to go on the internet.
Similarly, for an e-commerce website where reliability, security, and end-to-end support is a must, going for a Dedicated Hosting would do the job pretty well.
3.Features and resources relevant to your website
There are many hosting providers, and every provider has different plans that suit your requirements. But every business is looking for a service that not only fulfils their requirements but also seems to be feasible in their pocket. You don't need an expensive host you need a shot that works efficiently for you.
Check for fundamental services like the uptime and reliability features, email features, security and support, domain name registrations, and so on. Try to understand these features more and determine the need according to your website.
4.Pricing
Hosting services might be expensive or cheaper based on the services and support they offer. Some of them also provide free hosting, but again, they have limitations concerning many aspects. Also, many inexpensive hosting providers are present in the market that might prove to be a value for money option for you.
5.Think ahead of hosting
Think about growing with your host. Choose a host with whom you can improve. The services that your web host offers should be a long-term commitment and trustworthiness. Cloud Hosting, VPS Hosting, or a Dedicated Server Hosting can be your options for the said reliability.
Identifying requirements for a reliable web host can prove to be a task and a wrong decision concerning this subject may lead to undesirable consequences. Hence, we have collated a list of factors you need to take into consideration for making the best out of your web host.